Welcome to Los Gatos-Saratoga Observation Nursery School (LGSONS), affectionately known as "Mountain School." Our school in the woods and in the mountains is a preschool where parents are the students and children come to play. The school has been a place of learning for teachers, parents, and children since 1956. Many alumni return to share the school with their children and to develop and refine their own parenting skills. We offer a unique school experience that integrates an outdoor program in a natural setting with a more traditional indoor program in a charming old schoolhouse.
Our philosophy and mission is to foster…
Competence through building physical, cognitive, social and emotional skill,
Confidence through risk taking and mastery of challenges,
Connection & Caring for others and for the earth!
Phone
(408) 395-2892
Location
19601 Black Road
Los Gatos, CA 95030
Read more in our Parent handbook here.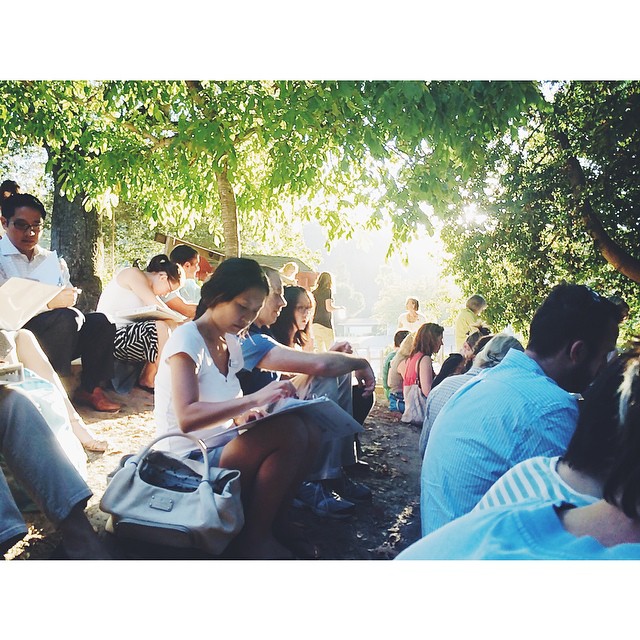 LGSONS was founded in 1956 by Betty Peck as a farm school for her children Bill & Anna. Originally the school was located on the farm of the late Harold & Louise Easterbrook, which was located right behind the Quito Fire Station on Los Gatos Saratoga Road. The school moved to Saratoga Springs Park in 1958, when the original farm was sold. In 1973 classes began to meet at the Little Red Schoolhouse at Lakeside School for the winter months where we continue to meet today as well.
The school was established to include parent education as well as nursery school activities for children aged 2 to 5 years.
Our Saturday classes were added in 1977, so that working parents could have an opportunity to participate in the school.
Our focus is on PLAY, on being OUTSIDE in a natural setting, and on LEARNING to get along with others.